Details
Mare-Aculous 8 lbs. Now in a convenient Refill bag.
Ingredients (description below):
Licorice Root, Fenugreek, Fennel Seed, Diatomaceous Earth, Don Quai Root, Chase Tree Berry, Bladderwrack, Burdock Root
Dosage:
Loading Dose: 1 scoop twice a day for seven (7) days
Maintenance Dose: 1 scoop once a day there after
Detailed information on the individual ingredients contained in this innovative Mare-Aculous formula:
Ingredients defined:
Licorice Root:

Licorice root contains many anti-depressant compounds and is an excellent alternative to St. John's Wort. As a herbal medicine it has an impressive list of well documented uses and is probably one of the most over-looked of all herbal wonders.
Hundreds of potentially beneficial substances have been identified in licorice as well, including compounds called flavonoids and various plant estrogens (phytoestrogens). The herb's key therapeutic compound, glycyrrhizin (which is 50 times sweeter than sugar) exerts numerous beneficial effects on the body. Licorice root seems to assist the breakdown of adrenal hormones such as cortisol (the body's primary stress-fighting adrenal hormone), making these hormones more available to the body.
Licorice also appears to enhance immunity by boosting levels of interferon, a key immune system chemical that helps fight off attacking viruses. Containing powerful antioxidants as well as certain phytoestrogens that can perform some of the functions of the body's natural estrogens, making it very helpful during menopause. Glycyrrhizinic acid also seems to assist in reducing the growth of many bacteria and of viruses such as influenza A.
In the respiratory system it has a similarly soothing and healing action, reducing irritation and inflammation and has an expectorant effect, useful in irritating coughs, asthma and chest infections.
Fenugreek:
Fenugreek has been used for digestive issues for thousands of years.
Women who are breast-feeding have used fenugreek to assist in the promotion of milk flow.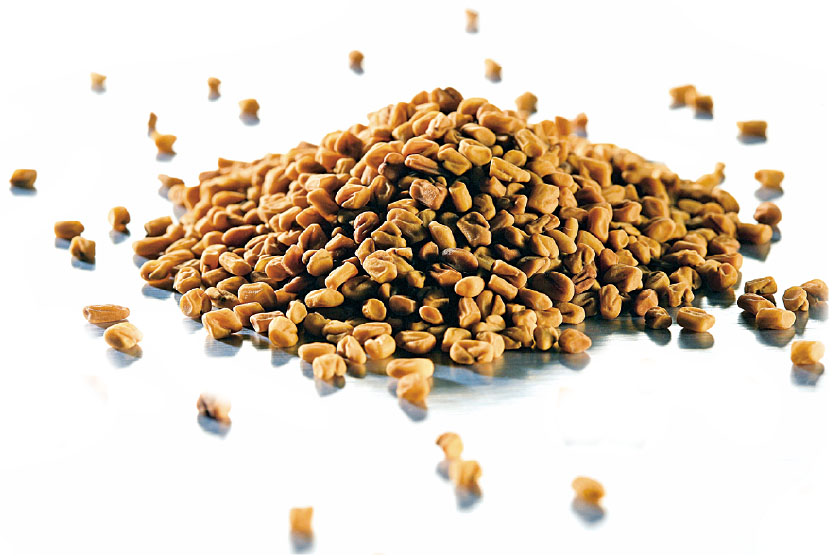 Fennel Seed:
The health properties of fennel are warming. Fennel has a long history as a commonly used household remedy for a variety of complaints, especially digestive disorders and it has been used traditionally as a remedy.
Fennel has a diuretic effect, increasing the amount and frequency of urination, which is thought to help remove toxic substances from the body. Fennel is thought to be an effective herbal remedy for respiratory issues and is a common ingredient in cough remedies.It relaxes the smooth muscle lining of the digestive system.
Diatomaceous Earth known as DE:
Diatomaceous earth is a naturally-formed sedimentary mineral rock. It's derived from the remains of diatoms, or oceanic unicellular algae.
1. Natural Source of Silica
Food-grade diatomaceous earth is composed of approximately 85% silica. This important trace mineral is required by tendons, cartilage, blood vessels, and bones.
2. Supports Heart Health
Research has also shown that food-grade diatomaceous earth may encourage heart health. Nutrients such as silicon, calcium, sodium, magnesium, iron, and other trace minerals are available in diatomaceous earth.
3. Internal Cleanser
Diatomaceous earth acts as a mild abrasive topically as well as internally. It can help to remove intestinal invaders and other harmful organisms from the digestive tract. As an internal cleanser, diatomaceous earth may aid cleansing by supporting regularity and assisting in the removal of toxic metals. Some studies have shown diatomaceous earth to be very successful in ridding animals of harmful organisms.
The beauty of the DE cells
Don Quai Root:
The Don Quai root has earned a reputation as the "ultimate herb" for women. It is widely used among Chinese women as a fortifying daily tonic, much as Chinese men rely on ginseng. Women in other parts of the world have also discovered this 5,000 year old tradition that naturally provides balancing and normalizing support for women's unique rhythms, cycles, and body systems. Other studies suggest that dong quai offers some value when used in conjunction with other Chinese herbs, particularly black cohosh
Chase Tree Berry:
Since the time of Hippocrates, chaste tree berry has been recommended for menstrual complaints. Although it contains no hormones or hormone-like substances, the herb influences hormonal activity by stimulating the pituitary gland at the base of the brain to produce more luteinizing hormone (LH). This, in turn, signals the ovaries to produce more of the hormone progesterone. Chaste tree berry also acts to lower elevated levels of a second pituitary hormone, prolactin, which is involved in breast-milk production.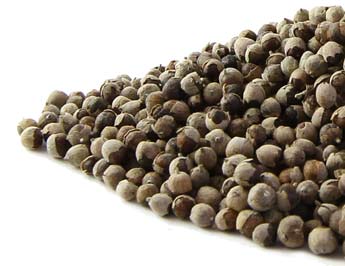 Bladderwrack:
Bladderwrack is a form of kelp that has been used medicinally for centuries. The main use of the herb has been for the stimulation of the thyroid gland. The high iodine content of the herb stimulates thyroid function which boosts metabolism.
Bladderwrack is rich in iodine, calcium, magnesium, potassium, sodium, sulfur, silicon and iron and is high in some B-complex vitamins. It contains moderate amounts of phosphorus, selenium, manganese and zinc and small amounts of vitamins A, C, E and G. Containing anti-sterility vitamin S as well as vitamin K. It is rich in algin and mannitol, carotene and zeaxantin with traces of bromine.
Burdock Root:
Burdock has been used for centuries to assist with a variety of ailments. Traditionally, it has been used as a "blood purifier" to clear the bloodstream of toxins, as a diuretic (helping rid the body of excess water by increasing urine output), and as a topical remedy for skin problems. In Traditional Chinese Medicine, burdock is often used with other herbs for sore throat and colds. Extracts of burdock root are found in a variety of herbal preparations, as well as homeopathic remedies.
In Japan and some parts of Europe, burdock is eaten as a vegetable. Burdock contains inulin, a natural dietary fiber, and is also used to improve digestion. Burdock as a root vegetable possesses considerably stronger antioxidant activity than common vegetables and fruits. In fact, recent studies confirm that burdock has prebiotic properties that could improve overall health.